Hi folks, Colleen here again! First, a quick update... Elisabeth's son is still at the Cleveland Clinic. He was scheduled to have surgery yesterday. Due to other happenings at the hospital, it was postponed to today. In the meantime, he developed a fever, and now the surgery is postponed again until the fever is gone.
In my life, we buried Grandma A today. Between the sadness surrounding her passing and the worry over Elisabeth's son, I am definitely getting the feeling that lots of hugs are needed all around. Which brings me to our Freebie Friday pattern for the week.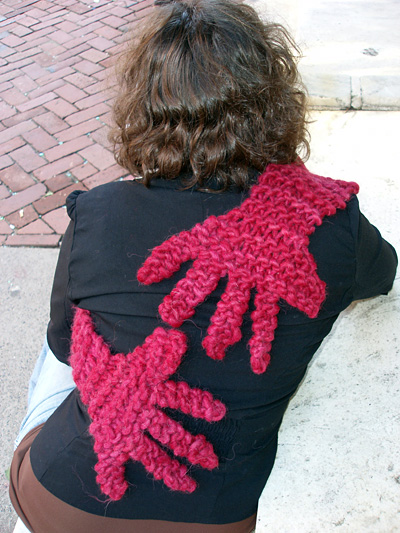 Hug
is a garter stitch scarf made with 90 (yes, only 90) yards of chunky weight yarn. Imagine the possibilities... Friend with the flu? Give them a Hug! Little one going on their first sleepover? Give them a Hug! Someone goes above and beyond to help? Give them a Hug! Hugs for all!!!